How Can Mold Damage Your Business?
10/25/2022 (Permalink)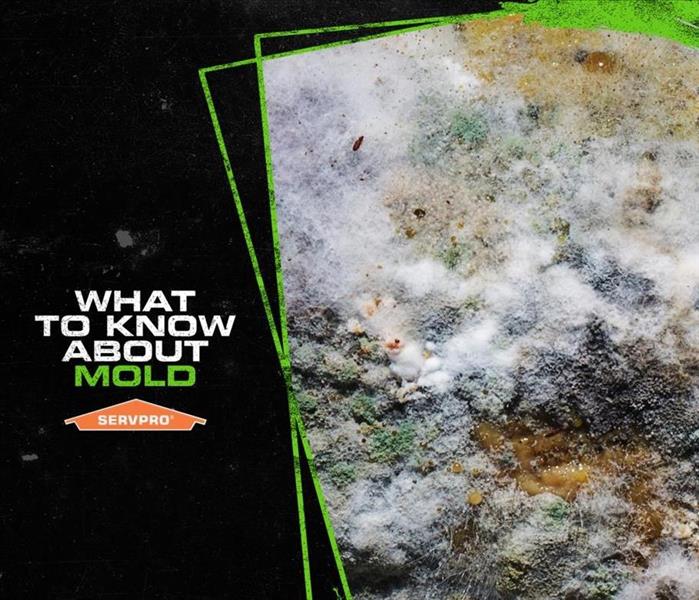 SERVPRO understands how mold can affect your business and the importance of stopping and preventing it. Mold is a type of fungi (it's not a mushroom) that is found outside as well as indoors. Mold can be found in multiple colors, but the most common are black and green.
How does mold get in? It gets in very easily. It can float through the air right through a door or window, as well as attach itself to clothing or other things that are traveling around. Once the mold is established, it will continue to release spores into the air so that it can spread (insert horror movie music here) all through the building.
Depending on the type of business that the mold finds itself in, it will always find something to do. The best case scenario, if you have mold, is that it might put off a "musty" (you'll know it when it happens) odor that spreads throughout the building. On the other end is allowing the mold to get to the point where it starts damaging the structure. Imagine the inside of your office walls covered with so much mold that they can't be repaired and have to be destroyed entirely. If you are in the food production business, mold can be your worst nightmare. It can contaminate the food in your coolers and dry storage, not to mention the list of boxes that the Health Department just checked off on your business (not a good thing).
Let the professionals at SERVPRO of New Orleans Uptown & Mid-City help with your mold remediation.