Leaky Windows? | SERVPRO of New Orleans Uptown & Mid-City
3/16/2021 (Permalink)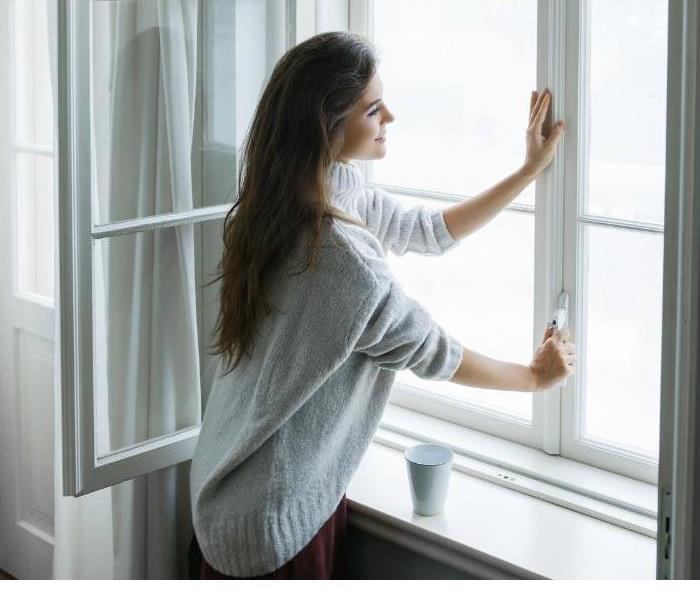 What to Do if There Is a Water Leak Around a Window
The natural elements can wear down the integrity of a home. Over time, the homeowner may notice leakage around a window, which can possibly result in wood rot, mold and water damage. The longer the leak is left unaddressed, the more the repairs will cost.
Locate the Problem
Even a slow drip can mean that more water is sitting inside of the wall. Once a homeowner notices moisture trickling from a window when it rains, the first step is to carefully look at the wall around the area to find the source of the leak. However, thanks to gravity, appearances can be deceiving; liquid may pool in one place, but that place is not always the leak's origin.
Two common problem areas are the edge and the rubber seal. The gap between the edge and the surrounding wall is usually sealed with caulk. Eventually, the caulk dries out and begins to peel and chip. Like caulk, the rubber seal situated between the panes and frame can ultimately dry out, creating rips in the rubber.
Gauge the Severity of Damage
Depending on the severity of the damage, the window may need to be replaced. A replacement is usually warranted when decaying or softness is found on nearby surfaces. However, even if the surrounding surfaces seem to be structurally sound, the homeowner should not just re-caulk the gaps without getting an expert's opinion on the full extent of the damage.
SERVPRO® of New Orleans Uptown & Mid-City Can Help!
A specialist at SERVPRO® of New Orleans Uptown & Mid-City can determine whether any ceiling tiles or drywall have sustained damage. After he assesses the situation, the restoration technician will give the homeowner the best remediation option to make the damage disappear. By acting quickly, the homeowner can prevent expensive repairs in the future. SERVPRO® of New Orleans Uptown & Mid-City is always ready to help the residents of New Orleans and the city's surrounding communities solve their water damage problems.