Make Sure You Are Prepared for the Aftermath of a Fire
1/26/2021 (Permalink)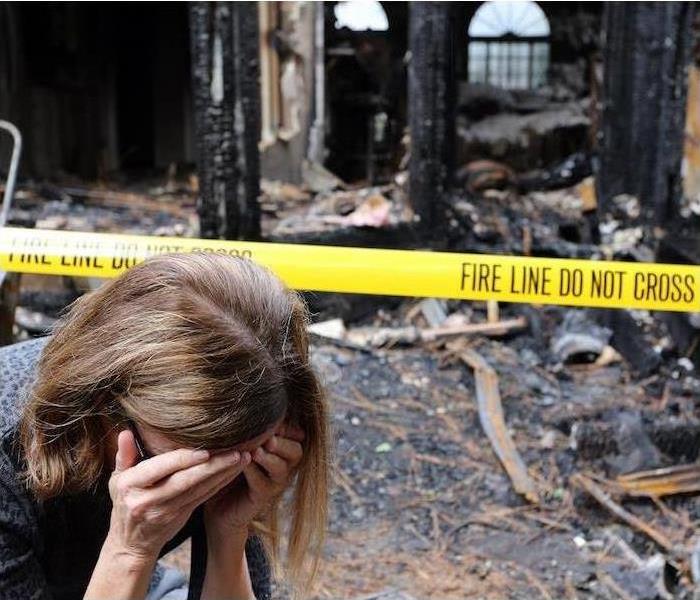 Making sure that you are prepared for a fire (and its aftermath) is a great way to gain peace of mind and keep your household safer. First, you should prioritize a plan for evacuating to safety in case a fire breaks out.
After this is settled, move on to planning for the aftermath of a house fire—assessing the damage, filing an insurance claim and getting a restoration company are all much easier when you know exactly what to expect from the process.
Planning for the Aftermath of a House Fire
Prepare yourself for what to expect. There is no way to predict the damage your home will contain after a fire, but knowing general fire damage patterns can help you prepare. You will generally see spots of charring around where the flames broke out and anywhere they traveled to, but it is also important to note that smoke and soot can travel much farther throughout the home.
Wait to enter your home. Always listen to officials regarding when it is safe to re-enter your home. Ceiling supports, walls and floors can all be damaged by fires and cause structural concerns, so going back in prematurely can cause unnecessary damage both to you and to your home.
Contact your insurance company. Starting the claims process quickly is recommended, and your insurance company will work with you on what this looks like. Every claims process is different based on your provider, so conferring with them directly will help you know what to expect.
Document the damages. Having thorough documentation of the damages is a great way to stay organized and on top of everything as you work to recover. A list is a helpful way to itemize your belongings, and pictures of the damages can come in handy both for you and for your insurance claim.
Contact your restoration company. Prioritizing your emotional and mental well-being after a house fire is important to the healing process, and when you do not have to worry about restoration, that is much easier to do. Work with a company that you can put your faith into so you can gain peace of mind that your home is being restored well.
If your home is damaged in a house fire, you can count on us to help you. Get in touch at any hour for a quick response!