Stopping Household Fires with SERVPRO of New Orleans Uptown & Mid-City
1/18/2021 (Permalink)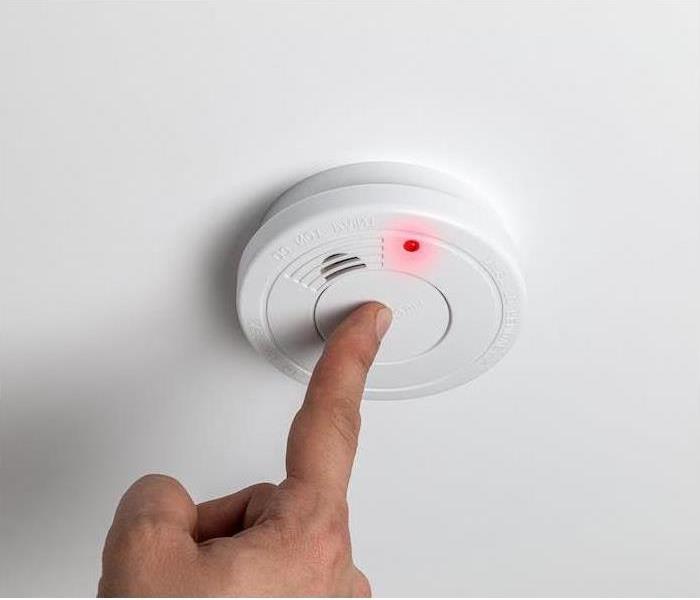 A house fire is never a pleasant experience, but did you know there are ways to lessen the chances that one will occur? Prevention is the best strategy for dealing with house fires because of how rapidly they can spread through the home and how destructive they can be once they start.
Ensuring that you are doing all you can to protect your home can go a long way in making sure you never have to go through the house fire experience. You can keep your family much safer and have the peace of mind that you are doing all you can to not have to experience a fire at all.
Doing What You Can to Reduce Your Fire Risk at Home
Check your smoke detectors. Smoke detectors are always the first step in improving your household fire safety, as they will be the thing that notifies you if a fire has started. Be sure to do a monthly test to make sure they are operational, and keep track of when they were installed so you know when to replace the unit altogether.
Create a fire escape plan. A fire escape plan is an important component of safety, as your family should know what to do if the smoke alarm sounds. It should take under two minutes to escape, which is why it is so important to formulate a solid plan and practice it regularly as a family.
Limit your fire risks. Your daily habits can go a long way in reducing the chances that a fire will ever occur. Small tasks, like cleaning your dryer's lint tray with every load, avoiding placing towels next to your stove and not leaving your cooking unattended, can cut down on some of the most major fire risks that there are.
Keep a fire extinguisher handy. While fire extinguishers should only be used if it is absolutely safe to do so, they can prevent a small mistake from turning into a household disaster. Any time there is an open flame present, it is good to have an operational fire extinguisher nearby and be sure you know how to use it just in case things get out of hand.
If your home is damaged by a house fire, we are here to help. Our expert fire restoration technicians are here 24⁄7 to spring into action as soon as you call. Contact us at any hour to report your damage and receive a quick response.