Cooking Safety with SERVPRO® of New Orleans Uptown & Mid-City
1/12/2021 (Permalink)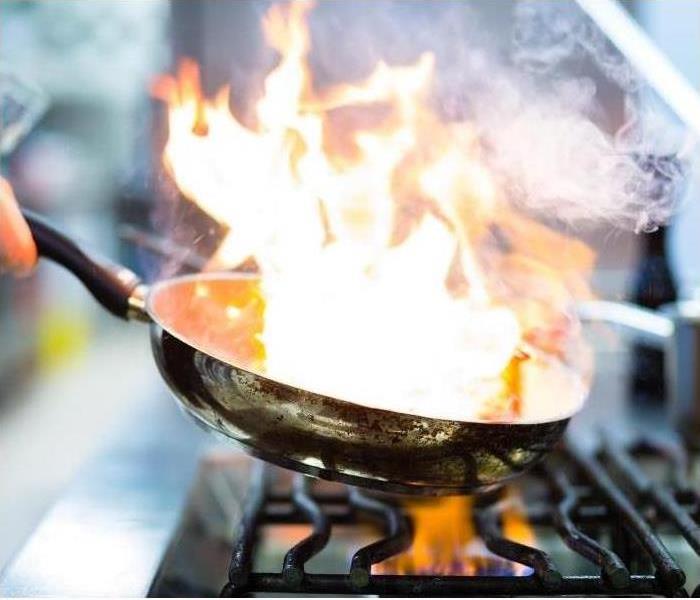 Fire prevention is very important, and that is why SERVPRO® of New Orleans Uptown & Mid-City wants to share our top cooking tips to prevent household fires and injury. Cooking can be a way to come together as a family, but did you know most house fires are caused in the kitchen from the stovetop?
Stovetop fires are normally caused when food is left unattended. Always be sure to pay attention to what you are cooking, especially if cooking with oil or at high temperatures. Be sure to remove food packaging, dish towels, paper towels, wooden utensils, and oven mitts away from the stovetop that can easily be burned or catch onto an open flame.
Make sure all appliances are in working order and unplugged when not in use. Crumb trays should be emptied, and fallen food should be cleaned from the oven and microwave when cooled. Be sure to never use metal in the microwave as it can easily spark and cause a fire.
When cooking, it is best to wear tight-fitting clothing and tie long hair back. Baggy clothes, long hair, and dangling sleeves can easily catch the hot burner or open flame. If your clothes or hair catches on fire, be sure to STOP - DROP - and ROLL to smother the flame. It is also best to keep your cooking zone "child-free" so children do not touch hot appliances, or get burned by hot liquids or flames.
If you'd like to learn more about protecting yourself from a house fire and how our restoration services can help you recover, get in touch today to learn more.